Welcome to the Coffee County Humane Society – Manchester, Tennessee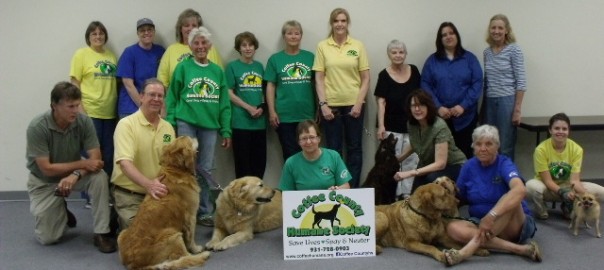 The Coffee County Humane Society is an IRS designated 501(c)(3) non-profit organization and donations are tax deductible as allowed by law. CCHS is registered with State of TN to solicit and receive charitable donations and is an all volunteer, independent organization, with membership open to anyone interested in animal welfare.
No government funding is received and CCHS is dependent on public donations and grants to provide services.  Meetings are held the last Tuesday of the month, January through October at 6:30pm, at the Coffee County Administrative Plaza Building, 1329 McArthur Street, Manchester, TN. CCHS may be reached by calling (931) 728-0903 for more information or email: president@coffeehumane.org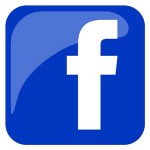 Mission Statement:  The Coffee County Humane Society strives to promote the public interest in the general welfare and humane treatment of animals to prevent their suffering, neglect and abuse.  Specifically, CCHS seeks to:  provide humane care for animals needing protection, increase spay/neuter rates, assist low income families with needed veterinary care in case of illness or injury, seek homes for homeless pets, educate the public on animal welfare issues and responsible pet ownership.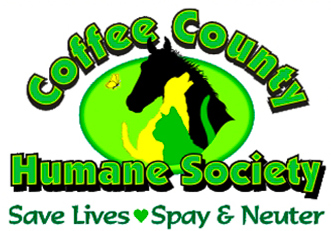 All donations are appreciated and will benefit animals. Fundraising is an ongoing imperative for Coffee County Humane Society to raise funds to spay/neuter pets of low income families, homeless pets to prepare them for adoption, and stray & feral cats who have a caretaker. In addition, CCHS provides emergency help with vet costs when a pet's life is in danger and the family cannot afford the treatment, as our funds allow. CCHS also needs funds to provide vet care and supplies as needed, to pets in our foster homes.
Thank you for visiting our website and please help us spread the word about our available programs and our need for community support so that we may continue our life-saving work.­
­
­

­
­
You can mail donations to:
CCHS
PO Box 252
Manchester, TN 37349
­
­
­
'